Advanced Driving Course with Colm Branigan
Colm Branigan
RoSPA Advanced Driving Trainer
Colm has over 22 years experience in the driver training industry and is a registered RoSPA Advanced Driving Trainer in Ireland. The combination of his experience and his extensive qualifications ideally places him to help you with Advanced Driving. His knowledge and understanding of driving and training will help you enjoy the benefits of improved driving skills. Furthermore, as a qualified driving coach, he will help you to unleash your potential by paying exquisite attention to YOU and placing you at the centre of the learning process. Take a step in the right direction. Choose the Ultimate Advanced Driving Course with Colm Branigan.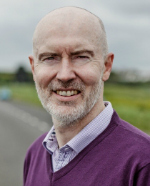 The ultimate fleet training courses delivering demonstrable improvements and cost savings to companies.
Skill development, confidence building and bespoke programmes available to individual clients.
Training sessions in preparation for RoSPA and IAM Advanced Driving Tests and all aspects of Roadcraft, The Police Driver's Handbook.
Client List & Benefits
Advanced Driving Courses with Colm Branigan have delivered demonstrable driving improvements and have reduced risk to companies all over Ireland.
Current Client List includes blue chip companies like:
SSE Airtricity
National Transport Authority
Roche Pharmaceuticals
JC Decaux
Brookfield Renewable
FM104
Essentra Packaging
Devine's Chauffeur Service
Music Generation
TCL Plastics
Benefits to Clients:
reduced collisions
lower insurance costs
less repair and maintenance costs
fewer downtime costs
an enhanced driving style which will help reduce fatigue
Leader in Innovative Training
Benefit from innovative training and coaching techniques on a 1:1 basis that guarantee satisfaction.
Advanced Driver Training for Companies & for Individuals
Whether you are representing a company looking for fleet training or an individual looking to improve and refresh your driving skills, look no further! Colm Branigan will deliver a course that suits your needs. Choose the
Ultimate Advanced Driving Course in Ireland
.  Our courses guarantee value for money and guarantee benefits.  Courses are delivered by registered RoSPA Advanced Driving Trainer and Qualified Driving Coach, Colm Branigan.
Watch
Find out what our customers are saying. Explore our featured customer success stories.
A Leader In The Industry
Choose the The Ultimate Advanced Driving Training Course. Contact Colm Branigan, a leader in the industry.
22 years experience
RoSPA Advanced Driving Trainer
Qualified Driving Coach
Award Winning Driving Instructor
Premium Client List
Companies and Individuals 
Five-Star Customer Reviews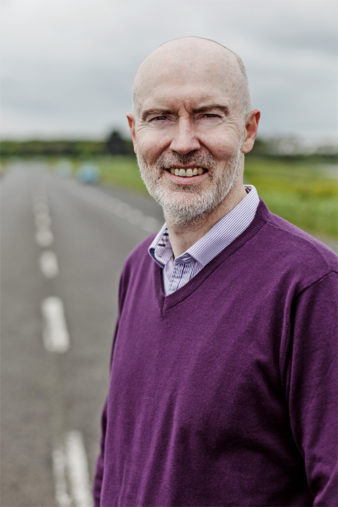 RoSPA Advanced Driving Instructor & Driving Coach
Five-Star Customer Reviews
"I took an advanced driving course with Colm because I wanted to brush up and improve my driving skills. I thought the course was excellent. It was extremely informative, helpful and rewarding" Declan Mescall
"Colm is a true professional and at the top of his game, and I would highly recommend him to other individuals and companies. I successfully passed the IAM Advanced Test because of his tuition." Paul Keogh
I was delighted with my advanced driving lesson, which I found genuinely refreshing and helpful.  I have been interested in taking some advanced driving for a long time and my husband very kindly found Colm's name online and he booked me a session for my seventieth birthday.  
I was naturally a bit nervous about receiving driving instruction after driving cars continuously for over forty years since my original lessons and test; but Colm set me at ease very rapidly with his kind and attentive manner and his gentle approach.  I found it easy to talk with him – it turned out that we are both dog lovers – and when it came to asking me questions about road signs and so on, I was quite confident to answer, and to tell him if I did not know the answer, which is much more to the point.
Since my lesson with Colm, I have found myself much better able to concentrate fully on my driving.  I use the car daily, both on motorway and country lanes, and I feel that his instructions were very useful.  The need to look to the furthest point in the road, to see as much as possible and to take my time in deciding the best course of action, have enabled me to be more attentive all round.  I was also very pleased to learn a more modern driving technique than the one I learned back in the late 1960s – in particular, the 'brakes to slow, gears to go' mantra which I now use instead of changing gear down to slow the car.  I find myself more confident on cornering, and indeed enjoy the feeling of the responsiveness of the car on the road.  I also benefit from the 'change of mind set' which he recommended.
I felt that the lesson was very well tailored to my personal needs, and I appreciated the attention which he gave to my driving, even while he did not make me feel in the least 'judged' or intimidated.
Colm will be amused to learn that I remind myself aloud about 'stale' green lights as well.  He said that commentary driving is a further step, and I feel I would like to do that someday.  I guess I am loquacious enough anyway!
I would most certainly recommend Colm Branigan as a driving instructor.
"My solicitor suggested that I attend an advanced driving course as a result of a pending driving conviction, having searched online for providers I found Colm and his website looked very professional and detailed and looked to be exactly what I needed.
I found Colm incredibly easy to learn from and he was very patient. He explains things well using good examples and all of the material is extremely relevant to day-to-day driving.
I would wholeheartedly recommend Colm's training to anyone, and I feel that they are very worthwhile for various reasons. My attendance was originally out of necessity but I enjoyed the session thoroughly and learned a lot. I would recommend that anyone looking to sharpen up their driving skills or drives in a professional capacity strongly consider doing one of these training courses."
Ireland's roads have never been busier, we are at capacity on many roads around the country and way over it on the M50 surrounding the capital. This means driving has never been more of a challenge. So, we thought we would ask experts for some advanced driving tips that may help you become a smarter driver and get where you are going safe and sound.
Advanced and defensive driving are terms that are sometimes confused so we asked driving expert Colm Branigan from Advanced Driving Ireland for his definitions.
Download Brochure for Individuals
A one-click download facilty for our Roadcraft Advanced Driving Course Brochure for Individuals
Download Brochure for Companies
A one-click download facilty for our Roadcraft Advanced Driving Course Brochure for Companies
Our pricing options guarantee value for money. Buy your advanced driving training now by clicking your preferred option below.  For a Fleet Training quotation, use the contact form below.
Advanced Driving
2 Hour Session
1:1 Training Guarantee

Specialist Trainer

Coaching Methods

Customer's Vehicle

Option to use our Training Car

Meeting Point:

Swords, Dublin.

Gift Vouchers Available
Advanced Driving
6 Hour Course
SAVE €40!

1:1 Training Guarantee

Specialist Trainer

Coaching Methods

Customer's Vehicle

Option to use our Training Car

Meeting Point:

Swords, Dublin.

Gift Vouchers Available
Advanced Driving
3 Hour Session
1:1 Training Guarantee

Specialist Trainer

Coaching Methods

Customer's Vehicle

Option to use our Training Car

Meeting Point:

Swords, Dublin.

Gift Vouchers Available
Contact Colm Branigan for Advanced Driving Lessons now!
Leave a message and Colm will contact you shortly.