The reason I chose Colm was because he had one of the first websites I found online. Anyone I know that is looking to further their driving will certainly be given Colm's number from me. I have been driving a number of years in a couple of different countries so I felt I knew a little bit more than the average driver, but the things Colm showed me in the lessons really broadened my thinking and perception of driving. On the roads where it's becoming busier and more aggressive, Colm was able to change the way I looked at the road and approached different situations which I am extremely thankful for and have been putting them into practice each time I get in my car. Thank you very much Colm!

I had passed my driving test and had over twenty years driving experience in the US (NYC mostly), but wanted to add to the driving skills I had amassed. I had heard about Colm Branigan from Paul Murphy (In Gear) and did a Google Search to find out more.
Colm has a wide variety of advanced driving qualifications and I decided to arrange a 3 hour session. I called, left a voice message and he got back to me promptly. His style is very calming and professional, and he is a great listener with decades of practical experience and plenty of driving, observation and safety tips all of which we went through during the session.
We traversed winding back roads, stopped at busy junctions, drove around and off several roundabouts and then hit the motorway. Each kilometer was a master class in driving, from smooth gear changes to correct usage of the brake, driving alertness and observational awareness. The three hours flew by and the conversation flowed, all the time picking up practical and safety tips.
One of my goals was to learn further techniques in smooth driving and to eliminate redundant gear changes. All of these goals and more were achieved. I would HIGHLY recommend Colm and ADI to anyone who wants to develop their driving skills. Whether new drivers or seasoned, young or mature, you will learn a lot and become a safer, better driver. I guarantee it! ****** 6 STARS (extra for the 6th gear)

For some time, I've been considering the idea of having my driving ability assessed notwithstanding forty years of accident free driving.
A friend recommended Colm Branigan and I booked a two-hour session with him recently. I found his teaching method excellent; the information was clear, concise and very well structured.
We revisited some of the established principles of safe driving. However, Colm introduced some concepts that were new to me which I will implement resulting in enhanced safety and improved eco -friendly driving. The most significant of these changes is a driving technique called 'high visual horizon' which is designed to improve observation and hence safety.
The training course has allowed me to be a more confident driver and more relaxed about dealing with any potential hazards. In addition, my driving experience is now significantly more enjoyable. I have no hesitation in recommending Colm's training course.

I found Colm at Advanced Driving Ireland, when looking to do a course and driver accreditation through RoSPA.
Having been a driver for 40 years, Colm introduced me to a system of driving that gave a dimension of control, attitude and awareness that had never crossed my mind!!!
I therefore found my first lesson to be an challenging, although an enriching experience. In the days afterwards, I would recollect things that Colm had alluded to and so, the system of driving, slowly came to life!
Having read the Roadcraft book and taken a second, even more challenging lesson, I was/am able to drive with a confidence and awareness that will, I hope, lead to learning and growing as a road user to the end.
Colm's teaching ability is exceptional, as is his awareness of the student's level of understanding and driving skills. He really does respect the integrity of the craft of driving.

I did the Advanced Driving Course with Colm in two parts in July and August 2019. My driving skills had grown tired and as I was doing significantly more miles for work, I needed a refresher. 

I was very impressed with the course and the manner in which Colm delivered the training. From the outset Colm made crystal clear what the intent of the course was and then explained the "why" behind the driving system. He made everything exceptionally clear, including some points I didn't immediately grasp.

Some of the areas where he improved my driving includes position on the road, observation, limit point, and a better approach to braking and accelerating. I have been practicing these skills for the last 3 weeks and they have made a huge difference to my driving.
I would heartily recommend Colm Branigan.

Having just turned the milestone age of 70, I decided to award myself with a present of some sort of advanced driving lessons/refresher course.
Since I passed my driving test about 45 years ago a lot of changes have occurred in vehicle technology and road infrastructure. An internet search brought me to Colm's website and having looked at the details and positive reviews and discussed my situation by phone I decided to go for a 3-hour advanced driving course with him on a 1:1 basis.
I found Colm's style of coaching to be relaxed and non-judgmental. The course was very useful because while I consider myself a competent and confident driver and had familiarized myself with all the innovations that occurred since 1973,I had never had the opportunity to really examine their significance in detail with anybody so knowledgeable and experienced. For example, while I knew the theory of ABS braking I had never actually experienced it in practice and what effect it has on the brake pedal. Similarly with the hazards that may occur when airbags are caused to deploy. There have also been a number of changes to styles of driving of which it was very useful to be made aware.
I would have no hesitation in recommending Colm to anybody in my position who wishes to take part in such a course.

It's been 19 years since I got my full Irish driving licence. In that time I have managed to rack up 6 penalty points and pick up lots of bad habits along the way. I knew it was time for a refresher course to relearn the skill of driving again. I really wanted to improve my situational awareness on the road and become a better, safer driver. I discovered Colm Branigan online. I arranged to meet him in Airside Retail Park in Swords for a personalised 2-hour driving lesson in my own car. Before we started driving, I was struck by Colm's professional and calm approach. He created a safe space to ask questions, however basic they seemed. Before we turned a key in the ignition, Colm demonstrated a thorough car check both outside and inside the vehicle – we checked tyre quality, lights, passenger seatbelts and mirrors. During the lesson, we worked on several different aspects of my driving and Colm gave me some key take home messages. Colm also got me to think about how the new driving techniques made me feel while driving. I certainly felt more relaxed and confident to deal with potential hazards on the road –he calls this relaxed concentration. Thinking about the lesson afterwards – I realised that any potential driving distraction (mobile phone, satnav, etc.) significantly impairs a driver's ability to prepare for problems ahead on the road. I feel that I benefited from Colm's driving instruction and hopefully my driving will also improve! I recommend his lessons to everyone and I plan to book in with him again for another follow up lesson. Customer Satisfaction 5 Stars.

I found the advanced driving course with Colm to be very beneficial and I would highly recommend it to all levels of drivers. The course was very useful and provided a number of learning points. A refresher in good driving practice is invaluable in providing assurance that all drivers can play their part in road safety by putting the learning points into practice.

I received a voucher for a 3 hour Advanced Driving Course with Colm as a gift. I would highly recommend it for anyone enthusiastic about driving. i had gone into the course slightly unsure of what to expect but found it hugely beneficial. I have since decided that I will continue lessons with Colm and go for the RoSPA Advanced Driving Test. i found the course very interesting and it made me think about aspects of driving that not previously occurred to me. Colm is an excellent teacher and he explains everything in a clear, easy to understand manner. i would highly recommend this course and I look forward to continuing my driver education with Colm.

I recently received a voucher for a 3 hour Advanced Driving Course with Colm as a gift. I love driving but no one is without fault and we can always improve. I found the course very useful and my driving is now smoother and calmer due to some valuable points that Colm showed me. I was slightly nervous to start off but that disappeared very quickly as Colm put me at ease straight away. Colm is an excellent teacher. I would highly recommend this course for all drivers. Thanks again Colm, really enjoyed it.

I was advised by a senior person involved in driving training in Ireland that Colm was the go to person for advanced Training. Colm has very relaxed and professional approach to teaching, making his students feel at ease while driving and under instruction. Colm is a true professional and at the top of his game, and I would highly recommend him to other individuals and companies. I successfully passed the IAM advanced test because of his tuition.

I was delighted with my advanced driving lesson, which I found genuinely refreshing and helpful.  I have been interested in taking some advanced driving for a long time and my husband very kindly found Colm's name online and he booked me a session for my seventieth birthday.
I was naturally a bit nervous about receiving driving instruction after driving cars continuously for over forty years since my original lessons and test; but Colm set me at ease very rapidly with his kind and attentive manner and his gentle approach.  I found it easy to talk with him – it turned out that we are both dog lovers – and when it came to asking me questions about road signs and so on, I was quite confident to answer, and to tell him if I did not know the answer, which is much more to the point.
Since my lesson with Colm, I have found myself much better able to concentrate fully on my driving.  I use the car daily, both on motorway and country lanes, and I feel that his instructions were very useful.  The need to look to the furthest point in the road, to see as much as possible and to take my time in deciding the best course of action, have enabled me to be more attentive all round.  I was also very pleased to learn a more modern driving technique than the one I learned back in the late 1960s – in particular, the 'brakes to slow, gears to go' mantra which I now use instead of changing gear down to slow the car.  I find myself more confident on cornering, and indeed enjoy the feeling of the responsiveness of the car on the road.  I also benefit from the 'change of mind set' which he recommended.
I felt that the lesson was very well tailored to my personal needs, and I appreciated the attention which he gave to my driving, even while he did not make me feel in the least 'judged' or intimidated.
Colm will be amused to learn that I remind myself aloud about 'stale' green lights as well.  He said that commentary driving is a further step, and I feel I would like to do that someday.  I guess I am loquacious enough anyway!
I would most certainly recommend Colm Branigan as a driving instructor.

Although I have been driving for over forty years, I recently took a 3 hour Advanced Driving Course with Colm to brush up and improve my driving skills. i found the course with Colm to be very informative, helpful and rewarding and I have no hesitation in recommending to others.

I chose Colm Branigan as he was highly recommended to me by a family member due to his exceptional tuition above and beyond a lot of other driving instructors. I was anxious about driving having lost confidence from previous experiences. I found his style of teaching very assured, calm and extremely positive leaving me feeling very relaxed throughout each session. Each lesson was dedicated to clear and effective advice and tuition in very friendly and respectful interaction. The reflective log at the end of each session was very useful to me in capturing key learning points. I would have no hesitation in recommending driving instructor Colm Branigan to anyone especially a nervous person or someone lacking confidence to drive. I truly did not believe I could overcome my fear of driving which fear I have totally overcome thanks to his calm and informative method of teaching.

Colm, thanks again for your help with RoSPA training. Your excellent understanding of Roadcraft made it so much easier for me to put the techniques into practice on test day and helped me achieve the Gold Standard.

Just a few words to thank you for a very much appreciated helping hand getting through my RoSPA Advanced Driving Test. The training was excellent and well structured. I wanted hopefully to get Gold Standard and that's exactly where to let me to- Gold!! I am delighted and only to happy to pass on my review of an excellent training plan. If and when I need further training, I will be straight back to you, thanks again Colm!

I was looking for a person, who could inspire, challenge and support me on my new journey to becoming a qualified advanced driver. I found a fantastic teacher, experienced coach and a warm person in Colm Branigan. Colm didn't put me into a "ready to use" plan, or box me into a universal learning style that fits all. Not at all – he let me think in my way, at my pace, giving me plenty of time and options to choose from. He was very professional, calm, relaxed and detailed. His coaching style fitted my learning style perfectly. I passed my first RoSPA advanced driving test at GOLD standard. Then, thanks to Colm's support I became a RoSPA Advanced Driving Instructor and one year later a Riding Instructor. It was a good few years ago when I made the right phone call to the right person, who perfectly fulfilled my needs and expectations. Now years later, I can still remember our conversations. He supported me in my learning process from the very first minute we met. Now I am working as a driving instructor helping other drivers to fulfill their dreams. I would recommend Colm Branigan to anyone who is looking for a professional, experienced and calm teacher and coach. If you are looking for advanced driving training, there is no better person to ring and meet than Colm Branigan.

The tuition was excellent. The advice and guidance that Colm provided me ensured that I achieved my ambition which was to pass the RoSPA Advanced Driving Test at Gold Standard. I would definitely recommend Colm Branigan to anyone interested in advanced driver training.

I thoroughly enjoyed my session with Colm. He quickly assessed my driving standard and gave me some very useful hints and suggestions to rectify 30 years of driving habits! I would highly recommend Colm, no matter how long you have been driving and how much you think you know!

I did a couple of advanced driving sessions with Colm in preparation for the RoSPA Test. He was very knowledgeable and helpful in relation to what I could expect on the day of the test, and his experience was very evident through the course of the sessions. I got a Gold award on the day of the test which I was delighted with and I would have no hesitation in recommending Colm to anyone looking for an advanced driving instructor.

I did an Advanced Driving Course with Colm and I would highly recommend. It was a great way to revise driving skills, and pick up a few new tips.

I choose Colm Branigan for advanced driving lessons as he provides refresher lessons on the aspects of driving that I'm interested in. My interest is in improving my driving and safety. I found Colm's style of teaching to be very clear, knowledgeable, understandable and practical. I would recommend him to others as he has an excellent knowledge of advanced and safe driving practices and he imparts his knowledge in a great way to the student.

Colm Branigan is an excellent communicator and knows how to explain his points in a non-condescending manner. No questions are out of bounds and you will undoubtedly learn from Colm's knowledge and experience.

I booked a course with Colm in order to improve all aspects of my driving. My expectations were exceeded as a result of Colm's calm manner, his active listening and coherent advice. His excellent communication skills combined with his great knowledge allowed us to focus in on specific areas for immediate improvement. Even after one extended lesson, I feel more comfortable in terms of control of the car and anticipation of hazards. Highly recommended, I will be back again to ensure that my driving continues to improve.

I booked a 2 hour advanced driving course with Colm recently and I would highly recommend you to do the same. I've been driving with a full licence for 14 years and knew that there was plenty to learn to become a safer driver and was interested in learning the RoSPA way. I found that I indeed had plenty to improve on! Colm is very friendly, easy to get on with and professional. He is a top class instructor, very patient and explained everything clearly. Don't think twice about booking a course with Colm, it'll be money well spent. Thanks again Colm.

Ahead of my RoSPA driving test, I got in touch with Colm through a recommendation of one of the van drivers in my father's company. Colm has great enthusiasm, knows the Roadcraft System of driving very well and is able to come across in a clear and understanding way. With his help I was able to tweak some of my driving style to achieve the finesse of the Gold standard. I would have no problem recommending Colm for any type of advanced or normal driving test.

It took me a couple of years to gather the courage to sit behind the wheel, after a decade-long break. On top of it, having learned to drive on the right side of the road, the idea of driving on the left terrified me. I decided to take a few driving lessons to get over my fear in a safe set up, and to get some practice. The reviews on Colm's website made my decision to use his services really easy, and now I'm happy to join all the others in recommending Colm as a kind, professional, intuitive, and beautifully skilled driving instructor. It took only a few lessons, and my fear of driving was gone. I've gained new knowledge and skills, that will positively stay with me for life. Thank you Colm, your help was invaluable!

My solicitor suggested that I attend an advanced driving course as a result of a pending driving conviction, having searched online for providers I found Colm and his website looked very professional and detailed and looked to be exactly what I needed.
I found Colm incredibly easy to learn from and he was very patient. He explains things well using good examples and all of the material is extremely relevant to day-to-day driving.
I would wholeheartedly recommend Colm's training to anyone, and I feel that they are very worthwhile for various reasons. My attendance was originally out of necessity but I enjoyed the session thoroughly and learned a lot. I would recommend that anyone looking to sharpen up their driving skills or drives in a professional capacity strongly consider doing one of these training courses.

If you've ever been told that some people just aren't meant to drive & almost believed it then the best way to prove them wrong is to take a few lessons with Colm. I chose Colm on a friend's recommendations as I was looking to brush up my driving skills but was kind of wary of driving instructors …. most of whom seem to dismiss anybody who hasn't practised on their old man's tractor since the age of three as hopeless & not meant to drive as mentioned earlier. Disclaimer – I'm referring only to my personal experience here! Colm's style of teaching is especially suitable if you've lost faith in your skills and idea of driving induces a panic attack. He made it out not to be a big deal & I believed him when he said it's possible to teach anybody to drive (which I took to mean he'd seen worse). Colm's calm and personal yet professional style of teaching is perfect for nervous students. I cannot recommend him highly enough nor thank him enough for changing my life by helping to acquire this basic yet so complicated skill of driving! What's more Colm has great interpersonal skills and his manner is always professional, friendly, attentive & courteous. I enjoy driving now & looking forward to meeting the "not everybody is meant to drive" guy so I can honk the hell out of him.

I was looking for an instructor who was able to offer me a high standard in advanced driving to the approved ROSPA standard. I found Colm to be an extremely clear and articulate instructor, who can communicate complicated processes in an easy to understand and relaxed way. I would highly recommend Colm to anyone seeking to up their standard of driving to the next level as Colm has a clear command of ROSPA's System of Car Control and the observational skills which lead to increased safety and a more enjoyable driving experience.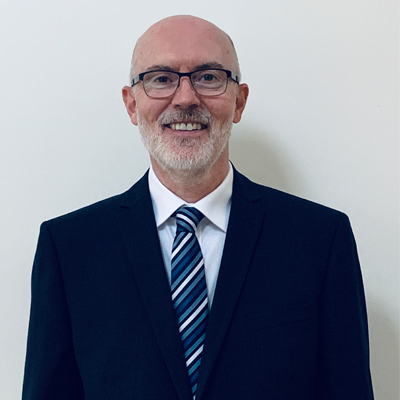 Ireland's First Qualified Driving Coach
Colm Branigan is the first Irish Driving Instructor to become a Qualified Driving Coach. His coaching methods put YOU at the centre of the learning process. He will facilitate your learning in an atmosphere that is both conducive and creative, allowing you to unleash your potential. Watch the video for more information on Coaching in Driver Training.
Contact Us for your Advanced Driving Course now!
Address
Advanced Driving Ireland
71 Brookdale Lawns
Swords
Co. Dublin
Leave a message and Colm will contact you shortly.