RoSPA Advanced Driving Test & Training
RoSPA Advanced Driving Test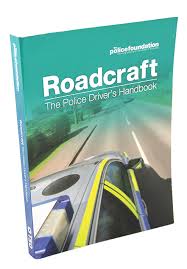 What is Advanced Driving?
Advanced Driving is the ability to control the position and speed of the vehicle safely, systematically and smoothly, using road and traffic conditions to progress unobtrusively with skill and responsibility. This skill requires a positive but courteous attitude and a high standard of driving competence based on concentration, effective all round observation, anticipation, and planning.
This must be co-ordinated with good handling skills. The vehicle will always be at the right speed with the correct gear engaged and can always be stopped safely on its own side of the road in the distance that can be seen to be clear.
Advanced Driving is based upon The System of Car Control as detailed in Roadcraft – The Police Driver Handbook. To gain a high grade in the RoSPA Advanced Driving Test. You will require a good knowledge of the current editions of Roadcraft & The Rules of the Road.
To purchase a copy of the Roadcraft from Easons online Click Here
To purchase a copy of the Roadcraft book from Amazon online Click Here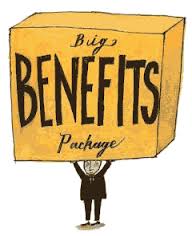 What are the Benefits?
Reduce the risk of having a crash
Advanced drivers have been proven less likely to be involved in a road traffic incident.
Improved Fuel Consumption
Advanced driving techniques teach you the most cost-effective way to drive, to keep fuel consumption to a minimum.
Insurance Discounts
Some insurance companies will offer a discount on your private motoring premium when you achieve this standard.
Less wear and tear to your vehicle
By using the 'system of car control' techniques, your driving will be smoother, resulting in less wear and tear.
Reduce Driver Fatigue
Advanced drivers will develop an enhanced driving style helping reduce driver fatigue.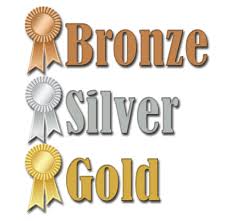 The RoSPA Advanced Driving Test
The RoSPA advanced driving test is regarded as the most comprehensive and challenging available to the public. It is monitored and approved by the Driving Standards Agency. The test lasts around 90 minutes, and is taken with a RoSPA Examiner, who generally are serving or retired Police Officers. The RoSPA Advanced Driving Test is unique as it is graded Bronze, Silver or Gold. A RoSPA Gold is the highest civilian driving standard available and the holder will be a master of his or her art. To see more about what is expected, download the
 Car Test Guidelines
 (PDF 127kb).
Unlike other Advanced Driving organisations, RoSPA encourage 3 yearly re-tests, to ensure that excellent driving standards are maintained. The re-test fee is included in your RoSPA yearly subscription costs.
To apply for your RosPA Advanced Driving Initial Test Click Here
Training with Colm Branigan
Choose Colm Branigan to help you to prepare for your RoSPA Advanced Driving Test in Ireland. Colm is a registered RoSPA Advanced Driving Trainer and Qualified Driving Coach. Read what some of our customers have to say.
I was looking for an instructor who was able to offer me a high standard in advanced driving to the approved ROSPA standard. Colm to be an extremely clear and articulate instructor, who can communicate complicated processes in an easy to understand and relaxed way. I would highly recommend Colm to anyone seeking to up their standard of driving to the next level as Colm has a clear command of ROSPA's System of Car Control and the observational skills which lead to increased safety and a more enjoyable driving experience.
Just a few words to thank you for a very much appreciated helping hand getting through my RoSPA Advanced Driving Test. The training was excellent and well structured. I wanted hopefully to get Gold Standard and that's exactly where to let me to- Gold!! I am delighted and only to happy to pass on my review of an excellent training plan. If and when I need further training, I will be straight back to you, thanks again Colm!
Ahead of my RoSPA driving test, I got in touch with Colm through a recommendation of one of the van drivers in my father's company. Colm has great enthusiasm, knows the Roadcraft System of driving very well and is able to come across in a clear and understanding way. With his help I was able to tweak some of my driving style to achieve the finesse of the Gold standard. I would have no problem recommending Colm for any type of advanced or normal driving test.
I did a couple of advanced driving sessions with Colm in preparation for the RoSPA Test. He was very knowledgeable and helpful in relation to what I could expect on the day of the test, and his experience was very evident through the course of the sessions. I got a Gold award on the day of the test which I was delighted with and I would have no hesitation in recommending Colm to anyone looking for an advanced driving instructor.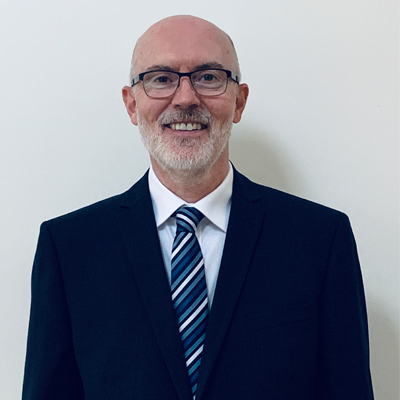 Ireland's First Qualified Driving Coach
Colm Branigan is the first Irish Driving Instructor to become a Qualified Driving Coach. His coaching methods put YOU at the centre of the learning process. He will facilitate your learning in an atmosphere that is both conducive and creative, allowing you to unleash your potential. Watch the video for more information on Coaching in Driver Training.
Contact Us for your Advanced Driving Course now!
Address
Advanced Driving Ireland
71 Brookdale Lawns
Swords
Co. Dublin
Leave a message and Colm will contact you shortly.