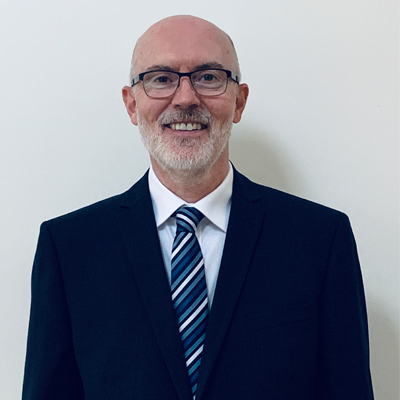 Colm has invested heavily in his own education and business and continues to do so! His extensive qualifications partnered with his industry experience ideally place him to help YOU.  What you will get is a passionate trainer who has dedicated his career to both his personal development and to the development of others.  Scroll down to find out more about Colm Branigan. You will receive guaranteed quality and service that is second to none. Take a step in the right direction, contact Colm today!
Colm has over 25 years experience as a registered driving instructor and trainer. His experience combined with his skill-sets will ensure that you receive an exceptional learning experience guaranteeing you the ultimate value for your money.
Colm has invested heavily in his own education and personal development in order to provide a training experience that is guaranteed to be of exceptional quality and value. Scroll down to see his extensive qualifications and awards.
We let our customers do the talking. Read our exceptional customer reviews received from both our individual clients and our corporate "blue-chip" client list. The Five-Star feedback from our customers will guarantee your peace of mind.
Colm Branigan – Qualifications and Awards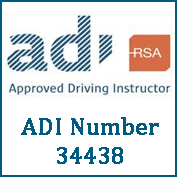 He is a fully qualified Approved Driving Instructor with the RSA in Categories B (Cars), C (Trucks) and D (Buses) achieving 100% (maximum mark available) in his Stage 3 Test of Instructional Ability.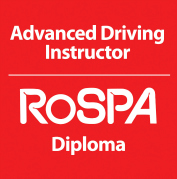 He is a fully qualified RoSPA Advanced Driving Trainer (RoSPA Diploma achieved with distinction) offering tuition on Advanced Driving Skills including Commentary Driving.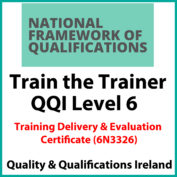 He has achieved the QQI Level 6 Certificate with distinction in Training Delivery and Evaluation (Train the Trainer Qualification 6N3326 from Quality & Qualifications Ireland).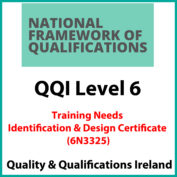 He has achieved the QQI Level 6 Certificate with distinction in Training Needs Identification and Design (Train the Trainer Qualification 6N3325 from Quality & Qualifications Ireland).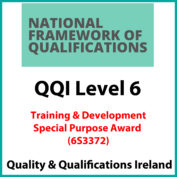 He has achieved the QQI Level 6 Special Purpose Award with distinction in Training and Development (Train the Trainer Qualification 6S3372 from Quality & Qualifications Ireland).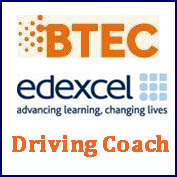 He is the first Irish trainer to have achieved the coveted BTEC Level 4 Professional Award in Coaching for Driver Development; the year long course leading to this qualification was undertaken in the UK.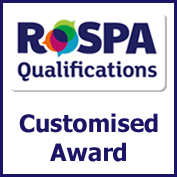 He has achieved a RoSPA Qualifications Customised Award Level 3 in Advanced Driving.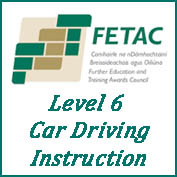 He has achieved the FETAC Level 6 Certificate with distinction in Car Driving Instruction.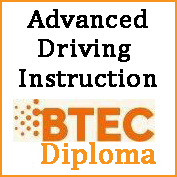 He has achieved the BTEC Advanced Diploma Level 3 in Driving Instruction.
He is a member of the prestigious RoSPA Advanced Drivers and has five RoSPA Advanced Driving Test Gold Standards, which is the highest civilian driving standard available.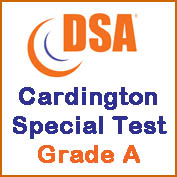 He is one of the elite few to achieve a Grade "A" Cardington. The DSA Cardington Special Test is for fully qualified Approved Driving Instructors and is the recognized benchmark for UK civilian driving excellence.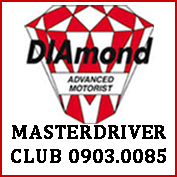 He is a member of the DIAmond Advanced Motorists – MasterDriver Club having passed The DIAmond Special Test, which is regarded as the most stringent measure of driving ability in the UK.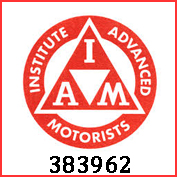 He is a member of the Institute of Advanced Motorists having passed the IAM Advanced Driving Test.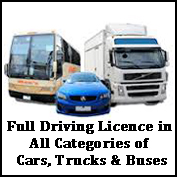 He is fully licenced in Categories B (cars), C (trucks), EC (articulated trucks), and D (buses & minibuses).

I found Colm to be an extremely clear and articulate instructor, who can communicate complicated processes in an easy to understand and relaxed way. I would highly recommend Colm to anyone seeking to up their standard of driving to the next level as Colm has a clear command of ROSPA's System of Car Control and the observational skills which lead to increased safety and a more enjoyable driving experience.

I have been driving a number of years in a couple of different countries so I felt I knew a little bit more than the average driver, but the things Colm showed me in the lessons really broadened my thinking and perception of driving. On the roads where it's becoming busier and more aggressive, Colm was able to change the way I looked at the road and approached different situations which I am extremely thankful for and have been putting them into practice each time I get in my car.

We worked on several different aspects of my driving and Colm gave me some key take home messages. Colm also got me to think about how the new driving techniques made me feel while driving. I certainly felt more relaxed and confident to deal with potential hazards on the road –he calls this relaxed concentration.  I feel that I benefitted from Colm's driving instruction and hopefully my driving will also improve! I recommend his lessons to everyone and I plan to book in with him again for another follow up lesson.

I love driving but none is without fault and we can always improve.  I found the course very useful and my driving is now smoother and calmer due to some valuable points that Colm showed me.  I was slightly nervous to start of with but that disappeared very quickly as Colm put me at ease straight away.  Colm is an excellent teacher.  I would highly recommend this course for all drivers.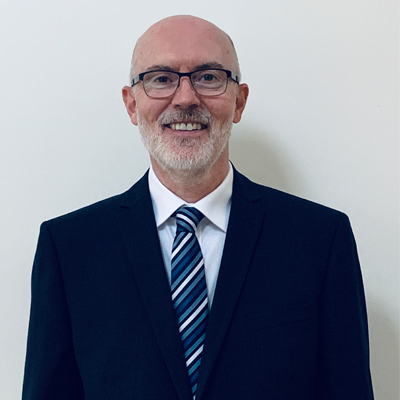 Ireland's First Qualified Driving Coach
Colm Branigan is the first Irish Driving Instructor to become a Qualified Driving Coach. His coaching methods put YOU at the centre of the learning process. He will facilitate your learning in an atmosphere that is both conducive and creative, allowing you to unleash your potential. Watch the video for more information on Coaching in Driver Training.
Contact Us for your Advanced Driving Course now!
Address
Advanced Driving Ireland
71 Brookdale Lawns
Swords
Co. Dublin
Leave a message and Colm will contact you shortly.